When it comes to patient financing we love the word Yes!
but naturally, you will have some questions about dental financing…
Can I offer 0% interest-free?
Are your subsidy rates competitive?
Will my team get the best from patient finance?
Is it simple for my patients to apply?
"The benefits that we have now with Medenta makes all the difference to our patient finance"
Jessica Carter
Treatment Co-ordinator at Cotteswold Dental Practice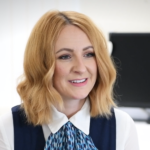 "If I want to excel with Invisalign then I have to be able to offer simple, easy-to-use patient finance"
Dr Ishaaq Mirza
Principal Dentist at Coach House Dental Practice